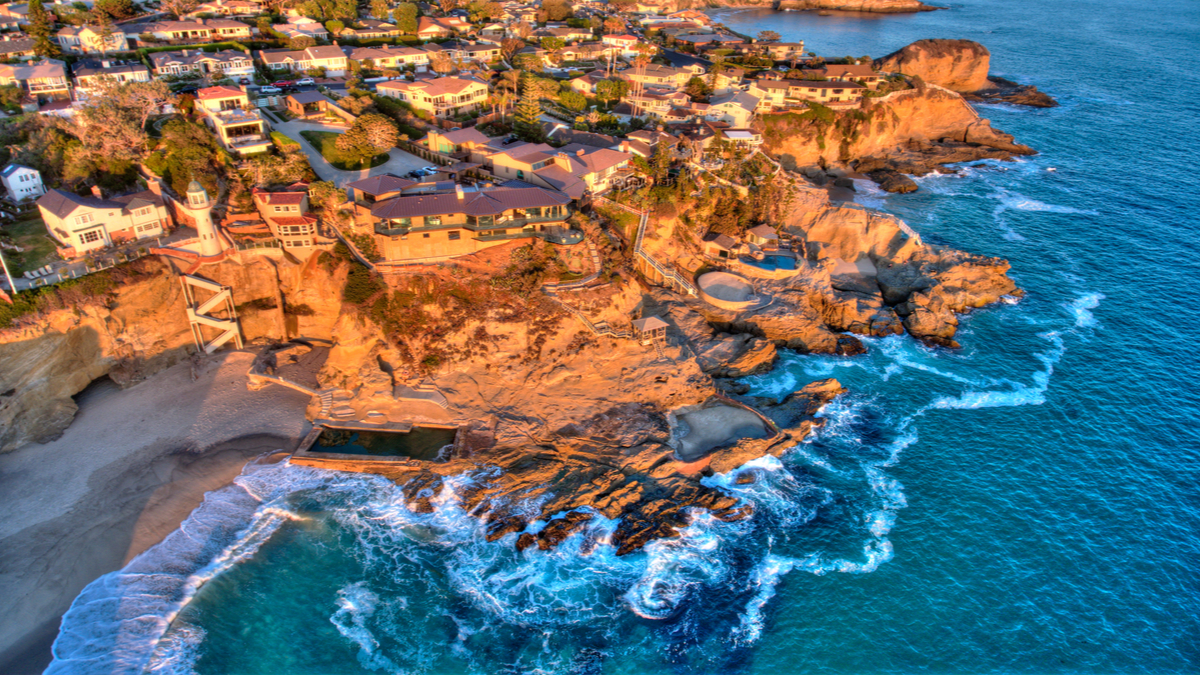 Laguna Beach is an upscale small city sitting on the magnificent California coastline, and provides its residents with appealing group of amenities such as summer art festivals, walking trails, a walkable downtown area and stunning beaches. The city, with a population of approximately 23,000, is part of Orange County. Additionally, its beaches lures six million visitors every year to enjoy the sun, surf and festivals.
Laguna Beach functions as a council-manager form of city government. This means that a five-member council is responsible for legislation and setting policies. Then the city manager executes policies set by the council. Additionally, the city manager conducts daily city business and oversees ordinance enforcement.
The good life in Laguna Beach
The city actively supports the cultural arts and has an arts commission charged with managing community art events. This commission usually meets on the second and fourth Mondays every month at 5:30 p.m.
One of the events the city sponsors is a fall event called Sunset Serenades, which will return to the Heisler Park Amphitheater beginning Sept. 6. Residents and tourists can relax and enjoy live musical performances every Friday throughout September. The music starts at 5:30 p.m. and attendance is open to the public at no cost. The City of Laguna Beach and local lodging establishments have fully funded these concerts.
Here are the musicians slated to perform for this year's Sunset Serenades:
Sept. 6 – Andrew Molina, virtuoso ukulele from Maui
Sept. 13 – Crooner Johnny Lonely's Unhappy Hour
Sept. 20 – Singer/songwriter Carly Lane and her band
Sept. 27 – Gypsy guitar duo Django Shredders
Additionally, the city of Laguna Beach offers a variety of community recreational services with the goal of enhancing quality of life, encouraging a healthy lifestyle and promoting a strong sense of community. The Community Services Department seeks to involve residents of all ages in its offerings. In fact, department staff stands ready to assist residents with wedding permits, recreation class registration, alcohol permits and photo permits.
So, if you are looking for a comfortable lifestyle in attractive homes, family-friendly events and community cohesiveness, consider a move to Laguna Beach.